Check Out 'The Invention Of Lying' On Blu-Ray, DVD & Download Jan. 19

Ricky Gervais
directs himself in
The Invention of Lying
, a comedy in which everyone in the world tells the truth except for one misfit in the film industry, who after discovering the act of lying, milks it to become the world's most phenomenal performer.
In a world where people speak the truth and have no concept of deception, a young man about to lose everything invents the "lie" and goes on to change not just the nature of movie-making, but creates the basis of religion. After much effort, he also gets the girl he loves.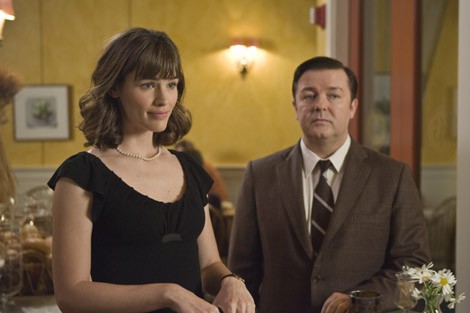 Image © Warner Bros. Entertainment Inc. All rights reserved.