Check Out 'The Impossible' On DVD, Blu-ray & More April 23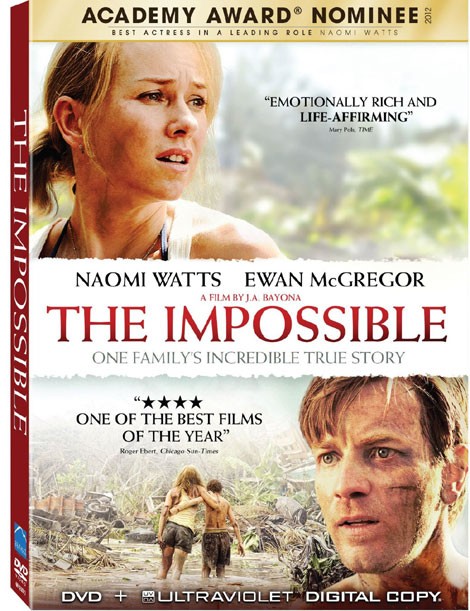 As Maria, Henry and their three sons begin their winter holiday in Thailand, they are looking forward to a few days in a tropical paradise. But on the morning of Boxing Day, as the family relaxes around the pool after their Christmas festivities, a terrifying roar rises up from the center of the earth.
Maria freezes in fear when she sees a huge wall of black water racing across the hotel grounds towards them. A family is caught with tens of thousands of strangers in the mayhem of one of the worst natural catastrophes of our time.
The terror of the tsunami is tempered by the unexpected displays of compassion, courage and simple kindness that Maria and her family encounter during the darkest hours of their lives.
"The Impossible" is based on the harrowing, real-life experience of one family during the Indian Ocean tsunami.
Naomi Watts received Academy Award, Golden Globe Award, Broadcast Film Critics Award, and Screen Actors Guild Award nominations for her performance. Ewan McGregor and Tom Holland also star.