Check Out 'The Hobbit: An Unexpected Journey Extended Edition' On Blu-ray, DVD & More Nov. 5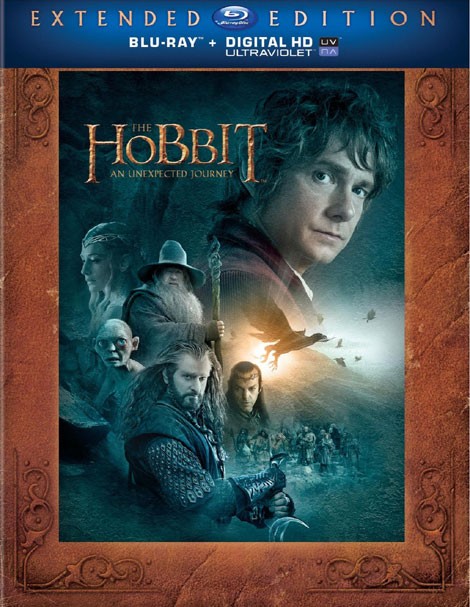 In "The Hobbit: An Unexpected Journey," Bilbo Baggins is swept into an epic quest to reclaim the lost Dwarf Kingdom of Erebor from the fearsome Dragon Smaug.
Approached out of the blue by the Wizard Gandalf the Grey, Bilbo finds himself joining a company of 13 Dwarves led by the legendary warrior Thorin Oakenshield. Their journey will take them into the Wild, through treacherous lands swarming with Goblins, Orcs and deadly Wargs, as well as a mysterious and sinister figure known only as the Necromancer.
Although their goal lies to the East and the wastelands of the Lonely Mountain, first they must escape the Goblin tunnels, where Bilbo meets the creature that will change his life forever - Gollum. Here, alone with Gollum, on the shores of an underground lake, the unassuming Bilbo Baggins not only discovers depths of ingenuity and courage that surprise even him, he also gains possession of Gollum's "precious" ring that holds unexpected and useful qualities - a simple, gold ring that is tied to the fate of all Middle-earth in ways Bilbo cannot begin to know.
A production of New Line Cinema and Metro-Goldwyn-Mayer Pictures, the extended edition includes 13 minutes of extra film footage that extends individual scenes, making this the must-see, definitive version for fans.
All disc versions of the Extended Edition include nearly nine hours of new bonus features and will be available just ahead of the December 13 theatrical release of the second film of the trilogy, "The Hobbit: The Desolation of Smaug."