Check Out The Hilarious 'Ted' On Blu-ray, DVD & More Dec. 11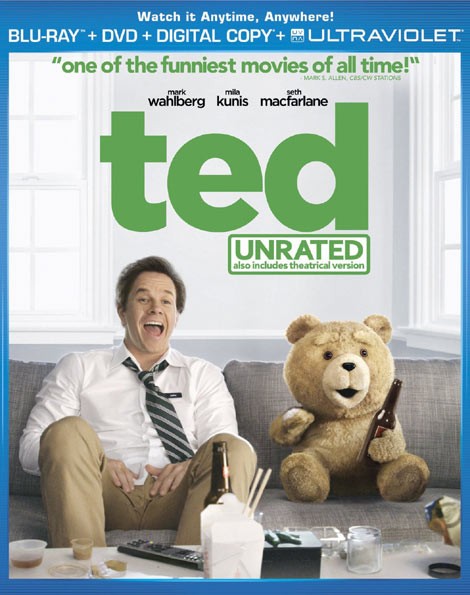 A man wrestles with the lingering consequences of a childhood wish in the live-action comedy "Ted" from "Family Guy" creator Seth MacFarlane.
As a young boy, John Bennett wanted nothing more than for his beloved teddy bear Ted (voice of MacFarlane) to come to life. Incredibly, that wish was granted. But now that John (Mark Wahlberg) is all grown up, his boyhood dream has become a nightmare nuisance.
Mila Kunis, Joel McHale, and Giovanni Ribisi co-star.
The film stunned Hollywood by taking in $54.1 million over the opening weekend in July. The film debuted at number one and broke "The Hangover's" box office record for the biggest R-rated opening in the United States.