Check Out 'The Hangover Part III' On DVD, Blu-ray & More Oct. 8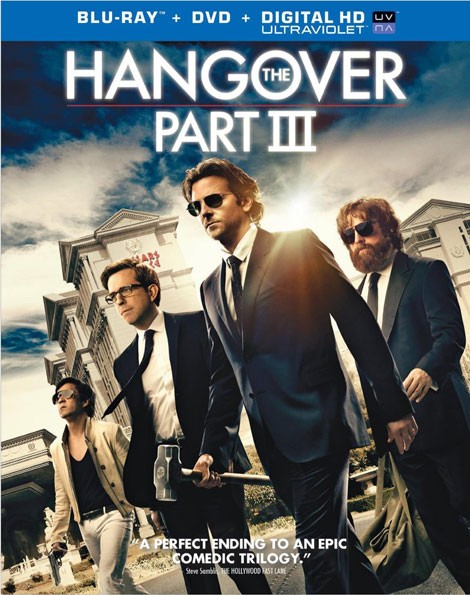 After the death of his father, Alan (Zach Galifianakis) turns to the Wolfpack in his time of grief in "The Hangover III."
This time, there's no wedding and no bachelor party - just one simple road trip. During the way, there's a kidnapping, reconciliation with an old "friend" and more hijinks that seem to follow Alan, Phil (Bradley Cooper), Stu (Ed Helms) and Doug (Justin Bartha) whenever they get together.
This sequel's animal shenanigans involve a giraffe (unfortunately), and Stu's first wife (Heather Graham) makes a brief cameo.
Of course Mr. Chow (Ken Jeong) is back, and John Goodman and Melissa McCarthy also make memorable appearances.
What could possibly go wrong? When the Wolfpack hits the road, all bets are off.