Check Out 'The Grey' On Blu-ray, DVD, & Digital Download May 15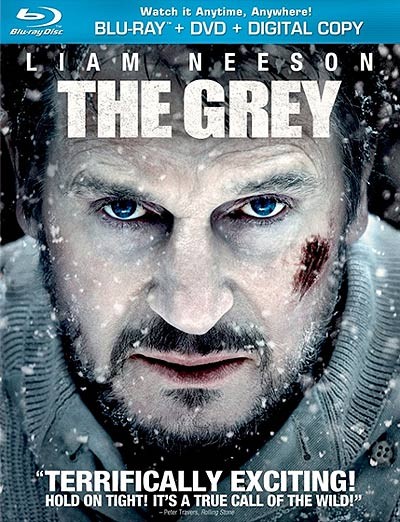 Liam Neeson stars in producer/director Joe Carnahan's tense adventure thriller "The Grey" about a group of tough-as-nails oil rig workers who must fight for their lives in the Alaskan wilderness after their airplane crashes miles from civilization.
With supplies running short and hungry wolves closing in, the shaken survivors face a fate worse than death if they don't act fast. It's a tense countdown as the survivors try to outrun and outwit the fierce animals who hunt them down one at a time.
Dermot Mulroney, Dallas Roberts, and Frank Grillo co-star. The film raked in $20 million during its opening weekend at the box office and took the number-one spot.
Animal rights activists urged people to boycott the movie after Neeson admitted eating wolf stew in preparation for the role. The director suggested the cast eat wolf meat to get into character and Neeson helped himself to seconds.