Check Out The Grace Kelly Collection On DVD July 29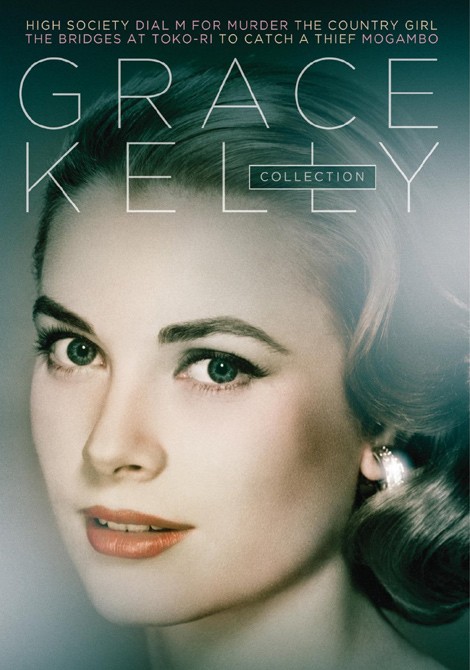 A DVD collection featuring Hollywood icon Grace Kelly will be released on DVD July 29 from Warner Bros.
After making her mark in "High Noon," she appeared in the Africa-set adventure "Mogambo" in 1953. The film also starred Ava Gardner and Clark Gable, who wound up romancing Kelly on set, despite being nearly 30 years her senior with four failed marriages behind him.  Their relationship was short-lived, but Kelly earned an Oscar nomination for Best Supporting Actress.

"Mogambo" drew the attention of director Alfred Hitchcock, who had a penchant for blondes and cast her in "Dial M For Murder." It wound up being the first of three Hitchcock films that Kelly would appear in, and she became romantically involved with several people who made the film, most notably married actor Ray Milland.
She played William Holden's wife in "The Bridges of Toko-Ri" (1954), and in the process fell in love with the married William Holden. This led to her role in "The Country Girl," for which she earned an Academy Award.  She played a a sad, frumpy woman stuck in a failing marriage to a depressed, washed-up singer. She left Holden for co-star Bing Crosby, but eventually that relationship fizzled as well.
In 1955 she starred in Hitchcock's "To Catch A Thief" opposite Cary Grant, with whom she became great friends. While attending the Cannes Film Festival she met 31-year-old Monaco sovereign Prince Rainier III, whom she later married.

Her final film was "High Society," a remake of the Oscar winning 1940 comedy "The Philadelphia Story" with music by Cole Porter. Her royal family let her know they wouldn't approve of her continued film career, so she quit acting at age 26, became the Princess of Monaco, and raised three children. She died in 1982 after having a stroke and crashing her car.
The Grace Kelly Collection includes:
Mogambo
Dial M for Murder
The Country Girl
The Bridges at Toko-Ri
To Catch a Thief
High Society