Check Out The 'Glee' Cast Dressed Up Like Zombies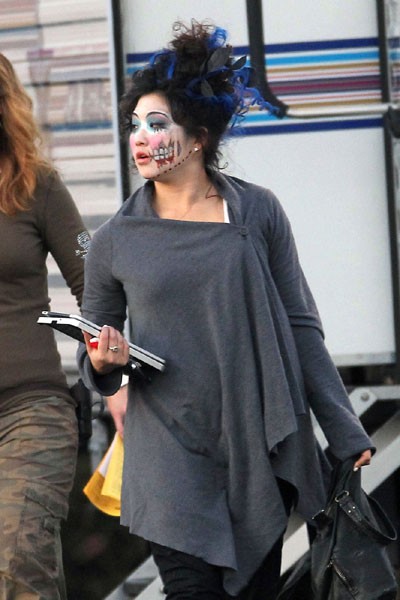 The "Glee" cast emerged from their trailers in "Thriller" make-up for the upcoming post-Super Bowl episode, featuring Michael Jackon's classic.

The episode, which will premiere right after the big game, also features an appearance by Katie Couric.
Check out Heather Morris, Naya Rivera, Dianna Argon, Ashley Fink, Kevin McHale, Jenna Ushkowitz, and Lea Michele below!