Check Out The Family Film 'Standing Up,' Now On DVD & Blu-ray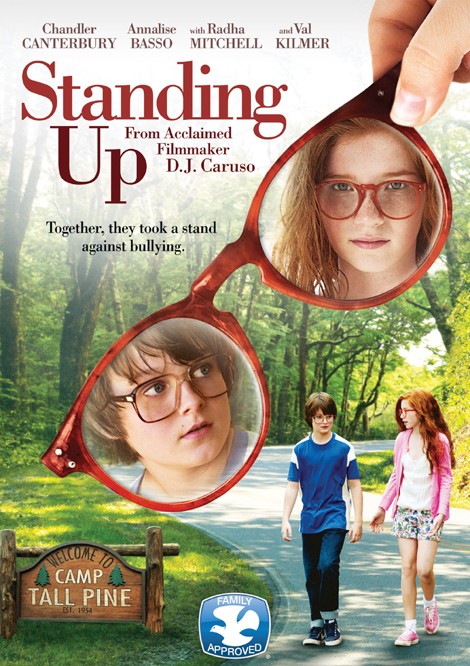 Arc Entertainment's "Standing Up" is now available on DVD and Blu-ray exclusively at Walmart. 
The film tells the story of a boy and a girl, ages 11 and 12, who are ostracized by their peer groups at summer camp. The outsiders soon find themselves victims of a vicious prank, but rather than returning to camp to face the humiliation, they decide to take off on the run together.

As they slowly navigate what lies ahead, they develop a bond and help each other over-come adversity and start down the path of self-discovery.

Directed by D.J. Caruso, "Standing Up" stars Annalise Basso ("Bedtime Stories"), Chandler Canterbury ("RepoMen," "Knowing"), and Val Kilmer ("Seven Below," "Deep in the Heart," "MacGruber").