Check Out The 'Dirty Harry Ultimate Collectors Edition'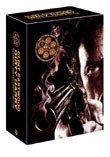 Inspector Harry Callahan is back in a collector's edition with all five "Dirty Harry" films:
Dirty Harry
,
Magnum Force
,
The Enforcer
,
Sudden Impact
and
The Dead Pool
.
In addition to the five films, "The Dirty Harry Ultimate Collector's Edition" (also on Blu-ray and Hi-Def) features hours of all-new enhanced content, unique memorabilia, a film-inspired map of San Francisco and more.
Bonus Feature-Length documentary "Clint Eastwood: Out of the Shadows"; a 40+ page hardcover book; Wallet w/metal badge and removable laminated I.D. card; Five 5" x 7" Reproduction Lobby Poster Cards plus an exclusive UCE card; Scorpio Portrait of a Killer Poster-Sized (19" x 27") map of San Francisco detailing Harry's hunt for the killer; Never-Before-Seen Production Correspondence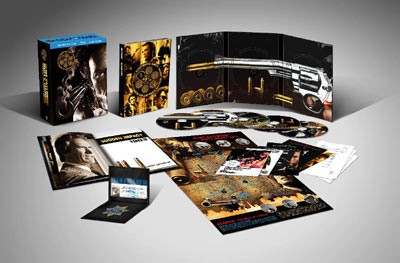 Check out the official website
HERE
.
Get the Dirty Harry widget
HERE
. Just like Harry, this widget is one of a kind, enabling you to:
- PLAY DIRTY GAMES: Test your skill on the shooting range in "Punk, Not Punk" or test your Dirty Harry knowledge in "Scorpio's Challenge."
- WATCH DIRTY VIDEOS: See clips from the movies that made Harry a legend.
- GET DIRTY STUFF: By watching clips, playing games and sharing the widget with friends, you can earn cool downloads, including Dirty Harry desktop and mobile wallpapers and iconic Dirty Harry ringtones for your phone.