Check Out 'The Dictator' On Blu-ray, DVD Combo Pack & More Aug. 21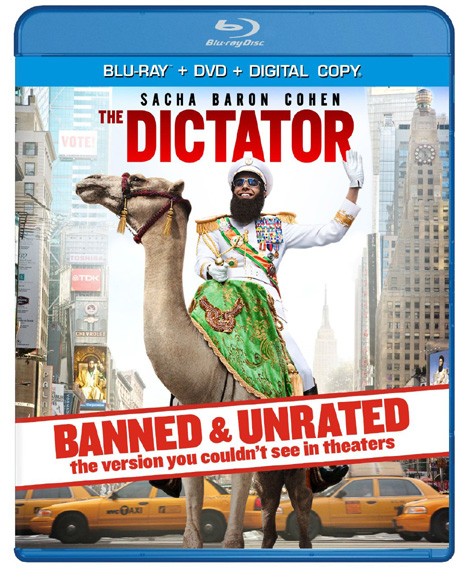 Comic Sacha Baron Cohen re-teams with director Larry Charles ("Borat," "Bruno") for "The Dictator," a satirical tale of an oppressive, democracy-hating dictator and a goatherder (both played by Cohen) whose misadventures in America lead to a series of outrageous culture clashes.
Anna Faris, Ben Kingsley, and Curb Your Enthusiasm's J.B. Smoove co-star.
Prior to the film's release in theaters, the heads of the National Network for Arab American Communities accused Cohen of giving their community a "negative stereotype."
Cohen also attended the 65th Annual Cannes Film Festival riding a camel. He was surrounded by a posse of armed women. Cohen frequently dresses in character when promoting his films.
At the beginning of the year, Cohen arrived at the Oscars in character and "spilled" an urn of white powder all over red carpet host Ryan Seacrest in a stunt to promote the film.