Check Out 'The Darkest Hour' On Blu-ray & DVD April 10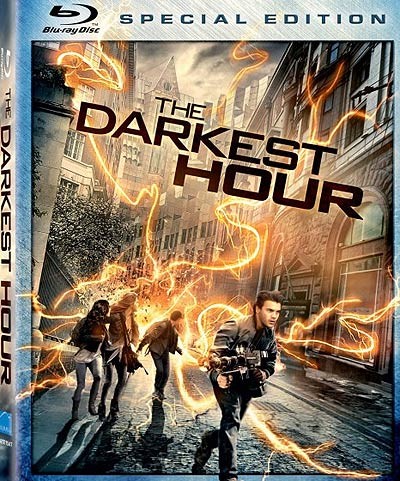 The tense apocalyptic thriller "The Darkest Hour" centers on the fight for survival waged by five young men and women who find themselves stranded in Moscow during an alien invasion.
As the invisible extraterrestrials absorb all of Earth's energy and life forms, finding a means of escaping the unstoppable attackers becomes a seemingly impossible task. The suspense never lets up as the invaders assault Earth, targeting the planet's power supply.
Emile Hirsch, Olivia Thirlby, and Max Minghella star. Director Chris Gorak teams with producer Timur Bekmambetov to create incredible special effects for the film.
Following the feature, watch "The Darkest Hour: Survivors," an all-new short film following the rebel resistance around the globe.  The fight continues as freedom fighters in Tokyo, Malibu and Afghanistan work together to develop new technology and strike a major blow to the alien invaders.