Check Out The Cast Of 'The Avengers' Shooting On Location In NYC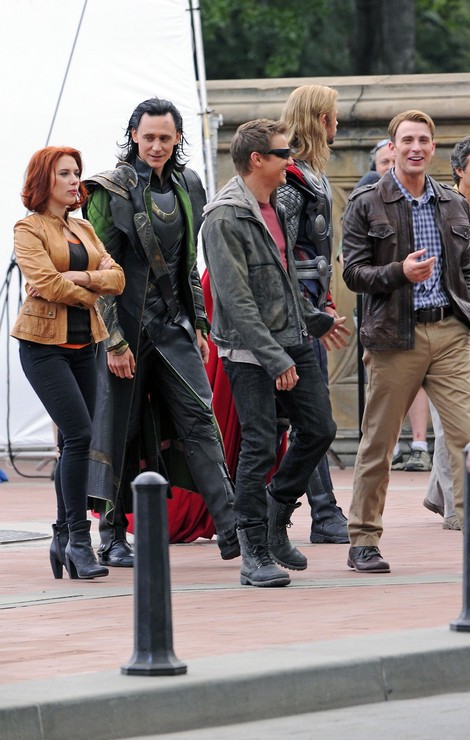 We spotted Scarlett Johansson, Chris Hemsworth, Jeremy Renner, Tom Middleton and Chris Evans filming "The Avengers" at the Bethesda Fountain in Central Park, New York City, today.
Marvel Studios will deliver the ultimate comic-book production, including characters such as Iron Man (Robert Downey Jr.), Captain America (Evans), The Hulk (Mark Ruffalo), and Thor (Hemsworth).
The star-studded supporting cast will also feature Samuel L. Jackson.
"The Avengers" hits cinemas on May 4, 2012.