Check Out 'The Bourne Legacy' On Blu-ray Combo Pack, DVD & More Dec. 11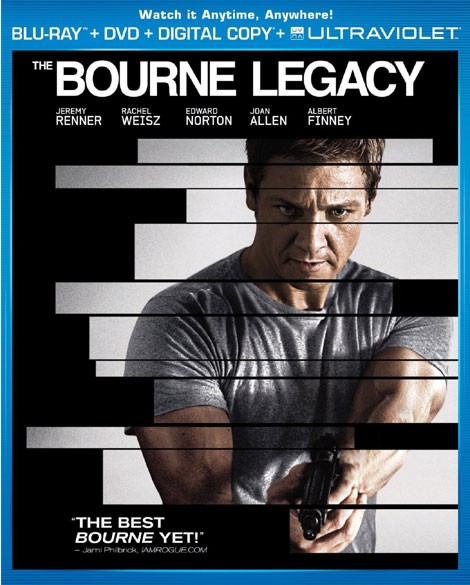 The fourth installment of the highly successful Bourne series sees the return of the franchise's screenwriter, Tony Gilroy, this time stepping into the director's seat for an entry that sidelines main character Jason Bourne (Matt Damon) in order to focus on a fellow estranged assassin (Jeremy Renner).
Edward Norton and Rachel Weisz co-star, with Joan Allen and Albert Finney reprising their roles from the previous films.
"The Bourne Legacy" pulls back the curtain on a government secret even darker than Jason Bourne. When Bourne exposes Operation Treadstone at the end of "The Bourne Ultimatum," he sparks a bonfire that threatens to burn down decades of research and development into the building of better spies and warriors.
In "The Bourne Legacy," audiences discover that there are actually a variety of covert intelligence programs – all of which now feel the threat of exposure. On the verge of having their conspiracy revealed, members of the government's intelligence community will stop at nothing to erase all evidence of their top secret programs.
With his life in jeopardy, agent Aaron Cross (Renner) must use his genetically-engineered skills to survive the ultimate game of cat-and-mouse and finish what Jason Bourne started. 
"Legacy" opened with $40.3 million in August and became the number-one film in America.