Check Out 'The Art Of The Steal' On DVD, Blu-ray & More May 6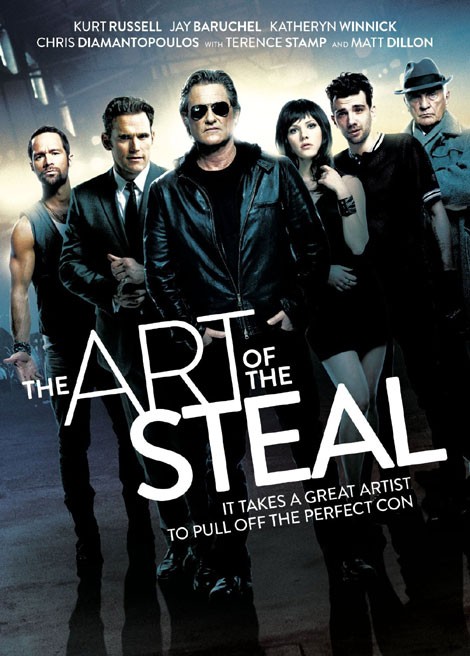 Crunch Calhoun, a third rate motorcycle daredevil and semi-reformed art thief, agrees to get back into the con game and pull off one final lucrative art theft with his untrustworthy brother, Nicky, in "The Art of the Steal."
Reassembling the old team, Crunch comes up with a plan to steal a priceless historical book, but the successful heist leads to another far riskier plan devised by Nicky. They fail to realize each other's separate agendas when their plan goes awry.
According to our Starpulse review, the film is "comical, witty and severely light in both story and character to make it easy cinematic swallow.  Everything from the cool cast (iconic lead Kurt Russell, a slimy Matt Dillon and a deadpan Terence Stamp no less!) to the simple story line (stealing with a little getting even!) makes the film enjoyable."