Check Out The Airborne Toxic Event's 'Sometime Around Midnight'; Debut Out Aug. 5

When
The Airborne Toxic Event
took the stage at Spaceland in Silver Lake on January 31st of this year, the 400-capacity venue was a madhouse. In the entryway, patrons squeezed in and pled their cases to the door girl. Another 400 people queued impatiently along the sidewalk outside, forming a massive line that snaked down Silver Lake Boulevard, surrounding the venue on all sides.
It was the final night of the band's five-week residency at the legendary Eastside venue, and all that month, when they weren't rehearsing or performing, they were busy self-recording their first full-length album in a studio in Eagle Rock. A week earlier, one of the songs on that album, the heartbreaking "Sometime Around Midnight," was unexpectedly added into regular rotation by KROQ, the biggest rock radio station in the world. The highly respected Indie 103.1 would follow suit the next day. The band had no label, no manager, no publicist, and no radio promoter. In fact, both stations were spinning an unmastered mp3 of the track, barely three weeks after it left the studio.
Onstage, the conversation between singer Mikel Jollett and guitarist Steven Chen went something like this:
Chen: "This is really f---ing weird.
Jollett: "Yes. It is."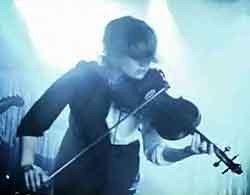 How did this happen? How did an unsigned band, scarcely one year after its formation, with no representation, no marketing and no press, become the object of such an enormous popular outcry?
Two years earlier, Jollett was a writer feverishly working on his first novel when he experienced the worst week of his life. In a span of seven days, his mother was diagnosed with cancer, he in turn was diagnosed with a genetic autoimmune disease, he and his long-term girlfriend broke up, and after camping out in the hospital for several days for his mother's surgery, he came down with pneumonia.
"Something in me snapped," Jollett says. "Like, I literally just lost my mind and didn't care about anything. Except music." Emerging from a month-long haze (in which he also went through nicotine withdrawal, quitting cold-turkey a two-pack-a-day habit the morning his mother was diagnosed), the former journalist-turned-fiction writer suddenly found himself with a madcap desire to do nothing but write music. Which is what he did, alone in his apartment, every day for the next year. Though he continued to write prose (a section of his novel is excerpted as a story in the June 2008
McSweeney's
), at some point he realized that he was writing a record instead of a book, so he set out to recruit a band.
Daren Taylor had recently moved back to Los Angeles from Fresno and was looking for something to do. The 26-year-old former punk rock drummer met Jollett through a friend, and after briefly quizzing one another on rock trivia and playing some songs together, the two promptly decided to start a band. They locked themselves in a small room in a warehouse in downtown L.A. for the next four months, working out beats and breaks, screaming into microphones, stomping and drinking.
Months went by, during which the two flirted with the idea of becoming a two-piece. Then they met Noah Harmon. Also a former punk rock acolyte, Harmon had recently earned a degree in jazz double bass from the prestigious California Institute of the Arts. He taught music to kids in East L.A. and was the rare melding of punk, jazz and baroque-- somewhere between
Brahms
,
Charlie Parker
, and the
Misfits
. Jollett asked him one day if he could play electric bass. He could, in fact.
Anna Bulbrook was next. A classically trained violinist from Boston, she met Jollett at a taco stand at two in the morning one night. He asked her if she could play a few viola parts for his band. An extremely versatile musician who had spent 10 of her 23 years playing in symphonies, it was discovered on a whim one night, that she could also sing and play piano.
Finally, Steven Chen, who knew Jollett from halcyon days in San Francisco, was asked to come by the warehouse one afternoon and play something on the keyboard. He insisted instead on guitar. After escaping to Tokyo for a few weeks, he returned to Los Angeles to join the band fulltime.
Influenced by the postmodern writer Don DeLillo's novel
White Noise
, the band took its name from a section of that book in which the main character is exposed to an enormous chemical explosion dubbed "the Airborne Toxic Event" and is forced to confront his fear of death.
Some bands grind it out for years before they find a following and then some bands are seemingly big from the start. When the Airborne Toxic Event arrived at the Echo in Echo Park to play their first show, they were greeted by a crowd of more than 200 people. They had sent scratch recordings to the local blogs before their first show and the local blog press took to it immediately, lauding the band for its odd mix of intense, literary songwriting, angular guitar riffs and powerhouse rhythm section. What followed was a year of steady ascent: bigger and bigger shows, trips up and down the West Coat to Seattle, Portland, San Francisco, San Diego, two trips to New York, a trip to the UK. The national blog press began to take notice of their debut self-released EP,
Rolling Stone
named them one of the top 25 bands on
MySpace
, The
Los Angeles Times
,in its year end wrap-up, called them the band to watch in 2008 (an honor which, in its previous two years, had gone to
Cold War Kids
and the
Silversun Pickups
).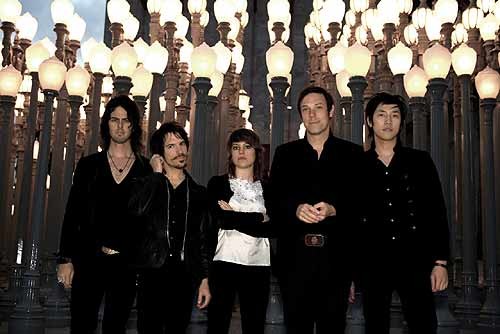 The band quickly developed a reputation for energetic live shows, reaching the usually stoic East Side L.A. indie rock crowd on a gut level. Many danced. Some cried. Sing-alongs became the norm. Harmon played his bass with bow like a cello while Taylor pounded away on a car hood taken from a junkyard one afternoon. It was not uncommon for the band to throw thirty tambourines into the crowd or for Harmon or Bulbrook to jump into the fray among a chorus of handclaps as Jollett wailed from the stage while the audience wailed back.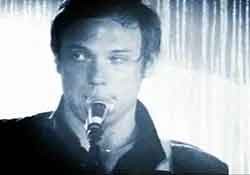 It was this feeling of catharsis and release the live energy that the five-piece had witnessed over the countless shows it played in its first year that it set out to capture in the studio. Teaming up with good friend Pete Min in his home studio in Eagle Rock, the band spent six months recording and mixing, remixing and obsessing over reverb.
The record flew through the A&R ranks as the band entertained meetings at countless labels, brought to them by the intense exposure of KROQ, the
Los Angeles Times
and Indie 103.1. The band quickly learned the in-and-outs of the modern music industry and came to a few conclusions: own your music, control your destiny, earn your fans honestly.
So, when the upstart West Coast indie imprint Majordomo offered the band a dream partnership deal (structured very much like
Radiohead
's progressive deal with TBD), they took it and decided to forego the entire major-label system.
The self-titled debut record, the end-product of these two madcap years of tragedy and excitement, blood, spit and tears, will be out August 5th.