Check Out 'Stuck In Love' On DVD, Blu-ray & More Oct. 8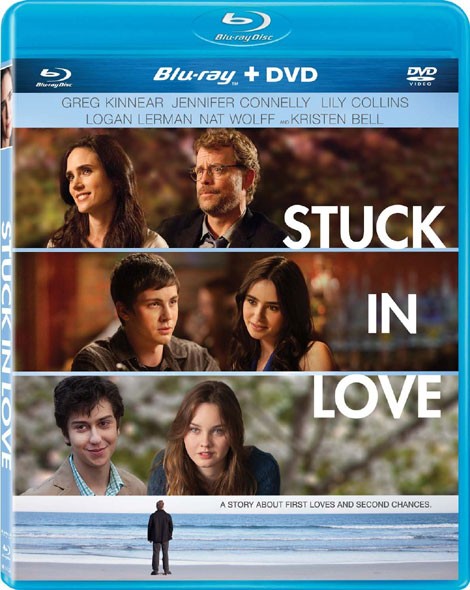 Three years past his divorce, veteran novelist Bill Borgens (Greg Kinnear) cannot stop obsessing over, let alone spying on, his ex-wife Erica (Jennifer Connelly), who ignominiously left him for another man.
Even as his neighbor-with-benefits, Tricia, tries to push him back into the dating pool, he remains blind to anyone else's charms.
Meanwhile, his fiercely independent collegiate daughter Samantha (Lily Collins) is publishing her first novel while recoiling at the very thought of first love with a diehard romantic; and his teen son Rusty (Nat Wolff) is trying to find his voice, both as a fantasy writer and as the unexpected boyfriend of a dream girl with very real problems.
As each of these situations mounts into a tangled trio of romantic holiday crises, it brings the Borgens to surprising revelations about how endings become beginnings.