Check Out 'Spartacus: Gods Of The Arena' On DVD & Blu-ray Sept. 13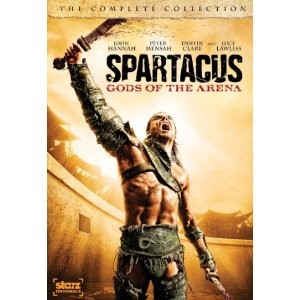 Anchor Bay Entertainment is releasing the Starz original series "Spartacus: Gods of the Arena" on Blu-ray and DVD Sept. 13. 
In the "Spartacus: Blood and Sand" prequel, the House of Batiatus has towered above the city of Capua for many years. "Spartacus: Gods of the Arena" explores its deadly history before the arrival of Spartacus, and the death he carried with him.
Loyalties will be tested, lives shattered, and battles waged.