Check Out 'Southland: The Complete First Season Uncensored' On DVD Jan. 26

"
Southland
" is a gritty, fast-paced police drama that takes viewers into the lives of cops, criminals, their victims, and their families.
Veteran Los Angeles cop John Cooper (
Michael Cudlitz
) has been assigned the task of training ambitious rookie Ben Sherman (Ben McKenzie), who isn't sure he has what it takes to become a police officer after witnessing his superior's no-nonsense approach to the job.
Meanwhile, Detective Lydia Adams (
Regina King
) takes care of her elderly mother while she's not patrolling the streets with her unhappily married partner Detective Russell Clarke (
Tom Everett Scott
), and Detective Daniel "Sal" Salinger (Michael McGrady) presides over gang detectives Sammy Bryant (
Shawn Hatosy
) and Nate Moretta (
Kevin Alejandro
) while patrol officer Chickie Brown (Arija Bareikis) dreams of becoming the first woman to join the SWAT team.
Check out the official site
HERE
!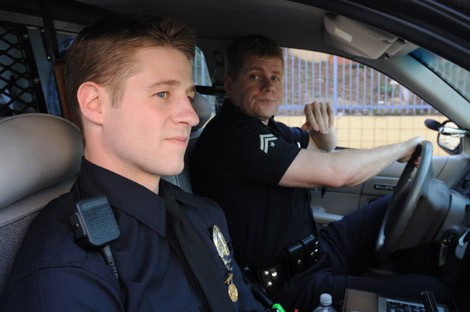 Image © NBC Universal, Inc.