Check Out 'Soccer Mom' On DVD
Missi Pyle And Emily Osment Star In 'Soccer Mom,' On DVD Sept. 30

Anchor Bay Entertainment is proud to release the hilarious and heart-warming family film, Soccer Mom on DVD September 30, starring Missi Pyle (Charlie and the Chocolate Factory) and Emily Osment ("Hannah Montana").

Soccer Mom tells the story of a single mom who poses as a famous soccer pro to try to save her daughter's soccer team. The movie is presented in partnership by Ladies' Home Journal. Soccer Mom will also air on Starz Kids & Family Channel on September 29, 2008.

When Becca's (Emily Osment) losing soccer team needs a new coach, Wendy (Missi Pyle) decides to masquerade as the famous Italian soccer star 'Lorenzo Vincenzo' and take the job. Can she lead Becca's team to the regional finals before her increasingly crazy double life comes totally unglued? Kids and parents alike will love this heartwarming family comedy about mothers, daughters and the unexpected goals that bring them together.

Rapidly rising teen sensation, Emily Osment, was recently voted No. 4 on TV Guide's list of the "13 Hottest Young Stars to Watch" and was also voted one of the "Top 8 Hot Kid Stars to Watch" by Forbes magazine.

The film's special effects make-up was created by the Academy® Award-winning team at Drac Studios, whose credits include Mrs. Doubtfire, White Chicks and Bram Stoker's Dracula. Also starring Dan Cortese ("What I like About You," "Veronica's Closet"), Victoria Jackson ("Saturday Night Live"), hip hop sensation Master P and Emily Osment's dad, Eugene Osment, the Soccer Mom DVD will feature great extras, including up-close interviews with the cast and a time-lapsed featurette on the make-up effects of the transformation from Mom to Soccer Coach. Dodge Grand Caravan is the exclusive automotive sponsor of the film. Soccer Mom was produced by Bogner Entertainment, Inc.

-Enter here for the chance to win one of five copies of "Soccer Mom" on DVD!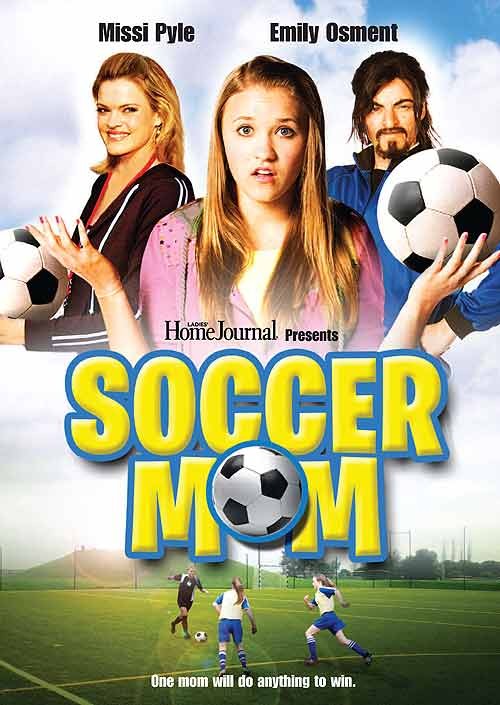 About Anchor Bay Entertainment: Anchor Bay Entertainment is a division of Starz Media, LLC. Starz Media is a programming production and distribution company operating worldwide. It includes the Film Roman, Anchor Bay Entertainment, and Manga Entertainment brands. Its units create animated and live-action programming — including theatrical films — and programming created under contract for other media companies. It distributes that programming, and programming acquired from outside producers, through home video retailers, theaters, broadcasters, ad supported and premium television channels, and Internet and wireless video distributors in the US and internationally. Starz Media (www.starzmedia.com) is an operating unit of Starz, LLC, which is a wholly owned subsidiary of Liberty Media Corporation, and is attributed to Liberty Capital Group, a tracking stock group of Liberty Media Corporation.