Check Out 'Snow White And The Huntsman' On Blu-ray, DVD & More Sept. 11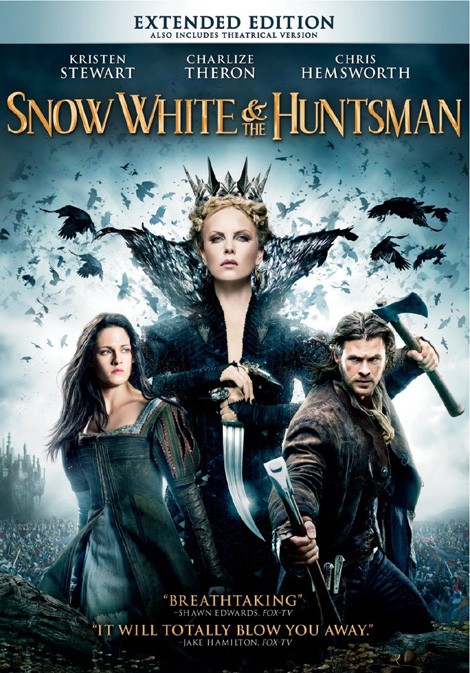 The enchanting Snow White (Kristen Stewart) joins forces with the fierce Huntsman (Chris Hemsworth), who was recruited by the diabolical Queen (Charlize Theron) to kill the fair beauty, and together they fight to rid their kingdom of evil in "Snow White And The Huntsman," a bold new take on the fairy-tale classic from director Rupert Sanders.
Obsessed with being the fairest woman in the land, the Queen learns that Snow White will soon surpass her in beauty, and seeks to achieve immortality by consuming the young girl's heart. But the Huntsman is the only one capable of braving the dark forest to seek out Snow White.
Threatened with death should he refuse to follow his order, the Huntsman finds Snow White, and begins training her for the arduous battle ahead. Meanwhile, a handsome prince (Sam Claflin) falls hopelessly under Snow White's spell.
Ray Winstone, Ian McShane, Eddie Izzard, Bob Hoskins, Toby Jones, Eddie Marsan, and Stephen Graham co-star as the seven dwarfs.
The film opened at number one at the box office this summer, taking in $56.3 million during its opening weekend. Stewart and the director made headlines after it was revealed the actress had an affair with the married filmmaker. The scandal stunned "Twilight" fans because it resulted in a major Hollywood breakup. Robert Pattinson dumped the star after he found out about her infidelity.
Rumors spread that Kristen was fired from the "Snow White" sequel, but nothing has been confirmed.