Check Out 'Small Apartments,' Starring Matt Lucas, Billy Crystal, Rebel Wilson & More Feb. 19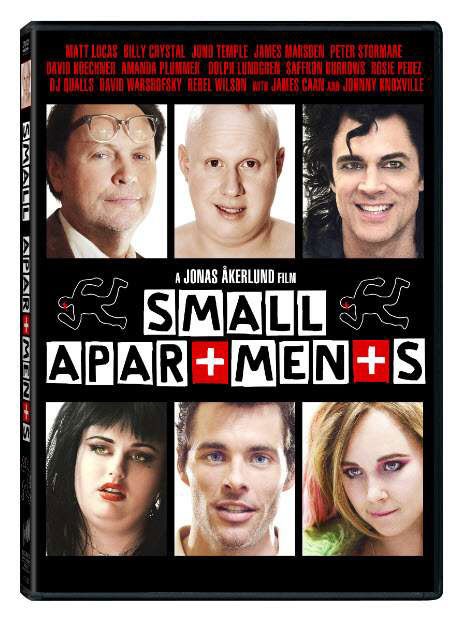 Matt Lucas leads a hilarious all-star cast in the new comedy "Small Apartments," available February 19 from Sony Pictures Home Entertainment.

Directed by award-winning film and music video director Jonas Akerlund, the film premiered at the 2012 South by Southwest Film Festival.  

Nick Nunziata of Chud.com hailed the film, saying "They don't make them like this anymore. Actually they've never made them like this before."  

Lucas appears in his first leading role as Franklin Franklin, a clumsy recluse who embarks on a hapless cover-up after accidentally killing his landlord. 
Also starring in the film is Billy Crystal, Juno Temple, James Marsden, Peter Stormare, Amanda Plummer, Dolph Lundgren, Rosie Perez, and Rebel Wilson, with James Caan and Johnny Knoxville.