Check Out 'Sherlock Holmes: A Game Of Shadows' On DVD, Blu-ray & Download June 12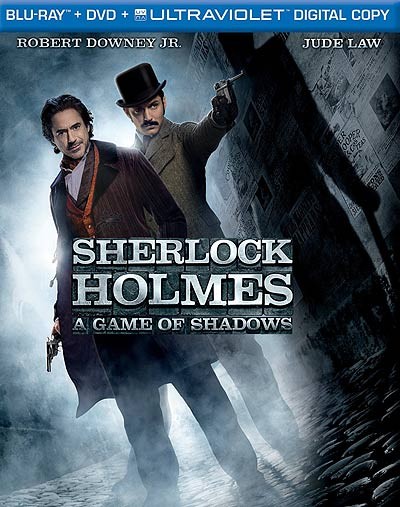 In "Sherlock Holmes: A Game Of Shadows," brilliant detective Sherlock Holmes (Robert Downey, Jr.) matches wits with the nefarious Professor Moriarty (Jared Harris) after uncovering a diabolical plot to destabilize the entire Western world.
A criminal mastermind without a conscience, Professor Moriarty is Holmes' worst nightmare -- a man who uses his incredible intellect for unspeakably evil purposes. When the Crown Prince of Austria dies and Inspector Lestrade (Eddie Marsan) rules the death a suicide, Holmes steps back to see the big picture.
But little does Holmes realize that Professor Moriarty is about to commit a crime that will shock the entire world, and that solving it may be the death of him.
Jude Law returns as Holmes' faithful sidekick Dr. Watson in a sequel also featuring Noomi Rapace and Rachel McAdams.
The film, which was released in theaters in December, topped the box office in its opening weekend, making $40 million.