Check Out Sharon Stone & Sofia Vergara In 'Fading Gigolo,' On DVD & Blu-ray Aug. 19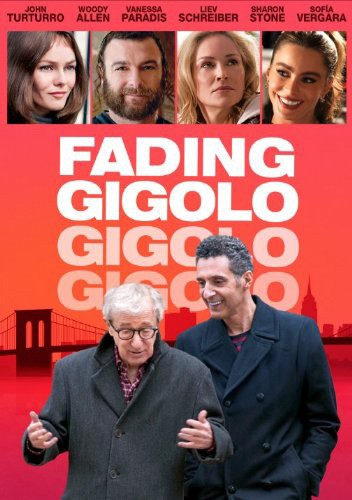 "Fading Gigolo" stars Woody Allen and John Turturro as two friends in desperate need of money who wind up going into the world's oldest profession.
Murray (Allen) finds out his very attractive dermatologist, Dr. Parker (Sharon Stone), seeks a man for a ménage à trois with her and her beautiful friend Selima (Sofia Vergara).
Murray sees the financial opportunity and gets his pal Fioravante (Turturro) to pimp himself out so they can earn a little cash. When Murray finds a second client, Avigal (Vanessa Paradis), the widow of a revered Chasidic Rabbi, Fioravante becomes emotionally attached to her.
A man named Dovi (Liev Schreiber) has pined for Avigal since he was a little boy. Eventually, Murray finds out it's not easy being a pimp and learns that the secular and the Orthodox must come to a head sooner or later.
"Fading Gigolo" is available on DVD and Blu-ray Aug. 19.