Check Out 'Shanghai Noon' & 'Shanghai Knights' 2-Movie Collection On Blu-ray May 7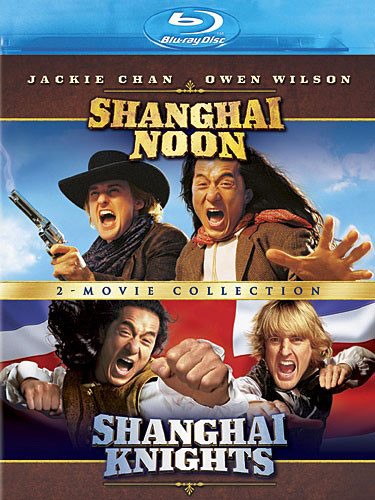 Experience "Shanghai Noon" and "Shanghai Knights" for the first time on Blu-ray, featuring new digital restoration with enhanced picture and sound. East meets West in the two wildly hilarious comedies starring legendary action star/martial artist Jackie Chan and funnyman Owen Wilson.
In "Shanghai Noon," acrobatic Chinese Imperial Guard Chon Wang comes to America to rescue beautiful, kidnapped Princess Pei Pei. Upon transporting her ransom, Chon finds himself on the very train that Roy O'Bannon, an outlaw of dubious competence, plans to rob. They reluctantly become partners when faced with bad-seed Marshall Van Cleef who'd rather neither one of them make it off the train alive.
In the followup, "Shanghai Knigths," a Chinese rebel murders Chon's estranged father and escapes to England, so Chon and Roy make their way to London with revenge on their minds. Chon's sister, Lin, has the same idea, and uncovers a worldwide conspiracy to murder the royal family--but almost no one will believe her. With the help of a kindly Scotland Yard Inspector and a 10-year-old street urchin, the acrobatic Chon gives Victorian Britain a kick in the pants as he attempts to avenge his father's death--and keep the romance-minded Roy away from his sister.