Check Out Sexy Pics Of Controversial Former Miss Pennsylvania Sheena Monnin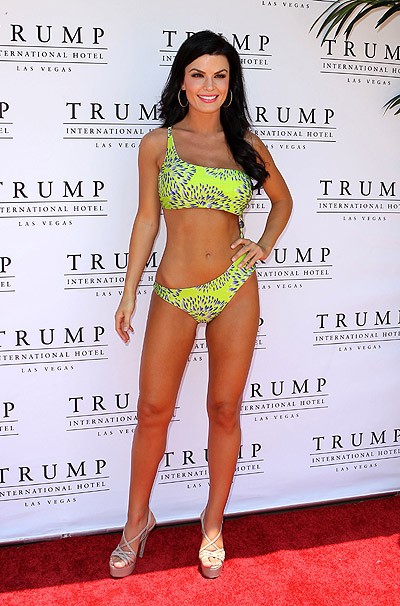 Former Miss Pennsylvania Sheena Monnin has come under fire this week for resigning her position as the state's representative to the Donald Trump's Miss Universe Association after alleging that she learned that the Miss USA pageant, held this past weekend, is fixed.

Monnin slammed the organization, calling it "fraudulent" and "lacking in morals" via a post on her facebook page (which has since been frozen).

Representatives for the Miss Universe organization claim that Monnin's resignation wasn't over whether the competition was rigged, but because she was upset with their decision to allow transgender contestants to enter beauty pageants.

Trump and the Miss Universe Organization made the controversial decision to open its competitions to transgender women after a dispute in Canada in April, when transgender model Jenna Talackova was at first disqualified from competing for the title of Miss Universe Canada in March.

"We want to give credit where credit is due," Miss Universe president Paula Shugart told The Hollywood Reporter; "and the decision to include transgender women in our beauty competitions is a result of our ongoing discussions with GLAAD (The Gay and Lesbian Alliance Against Defamation)."

Now Trump is threatening to sue Monnin for her accusations.

"I witnessed another contestant who said she saw the list of the Top 5 BEFORE THE SHOW EVER STARTED proceed to call out in order who the Top 5 were before they were announced on stage," Monnin said on her Facebook page. "After it was indeed the Top 5 I knew the show must be rigged; I decided at that moment to distance myself from an organization who did not allow fair play and whose morals did not match my own."

Trump called in to ABC's Good Morning America and said, "We're going to be suing her now. She made a very false charge and she knows it's a false charge."

But The Donald says he's not buying the claims that Monnin left over the decision to allow transgender contestants in Miss Universe pageants.

"I don't think that she had an issue with that... I think her primary issue is that she lost and she's angry about losing," he told GMA. "And frankly, in my opinion, I saw her barely a second and she didn't deserve to be in the top 15."

Miss Rhode Island, Olivia Culpo, won the Miss USA crown.