Check Out 'Rock Of Ages' On DVD, Blu-ray & More Oct. 9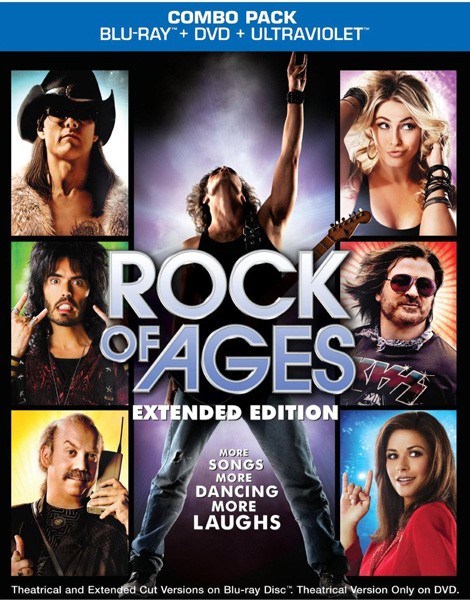 A small-town girl and a big-city boy find their fates intersecting on the Sunset Strip, riding a wave of romance through the height of the "hair metal" scene as the off-Broadway musical rocks its way to the big screen in "Rock Of Ages."
Helmed by choreographer-turned-director Adam Shankman, the film centers on Sherries (Julianne Hough), who arrives in Hollywood with stars in her eyes. She meets Drew (Diego Boneta), and together they plunge headlong into the local rock scene.
Meanwhile, as Sherrie struggles to stay afloat in a churning sea of rock 'n' roll excess, she gets swept off her feet by audacious rock star Stacee Jaxx (Tom Cruise).
Russell Brand, Paul Giamatti, and Bryan Cranston co-star in a movie featuring music by Journey, Def Leppard, Poison, Whitesnake, Bon Jovi, Foreigner, Joan Jett, and REO Speedwagon.
In related news, Alice Cooper joined the cast of West End musical Rock Of Ages for a one-off performance in August. He performed his hit track "School's Out" to mark the 40th anniversary of the single hitting the number one spot in the U.K. chart in 1972.