Check Out Robert De Niro & Michelle Pfeiffer In 'The Family,' Now On DVD & Blu-ray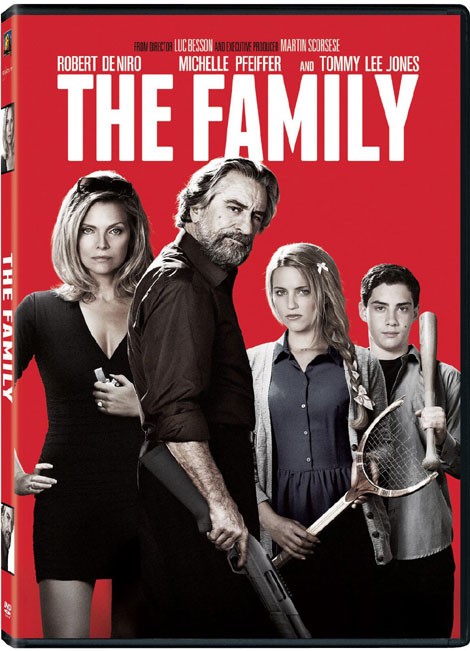 In "The Family," Mafia boss Giovanni Manzoni (Robert De Niro) and his family are relocated to a sleepy town in France under the Witness Protection Program after snitching on the mob.
Despite Agent Stansfield's best efforts to keep them in line, Fred Manzoni, his wife Maggie, and their children, Belle and Warren can't help resorting to old habits by handling their problems the "family" way.
Chaos ensues as their former Mafia cronies try to track them down and scores are settled in the unlikeliest of settings.
According to our Starpulse.com theatrical review, "There are funny moments, especially when Giovanni is invited to speak in front of the French Cinema Society, after a showing of "Goodfellas." But most of the time, we get silly over the top violence and lots of bad behavior."
Dianna Agron and Tommy Lee Jones also star.