Check Out 'Project X' On DVD, Blu-ray, Digital Download & More June 19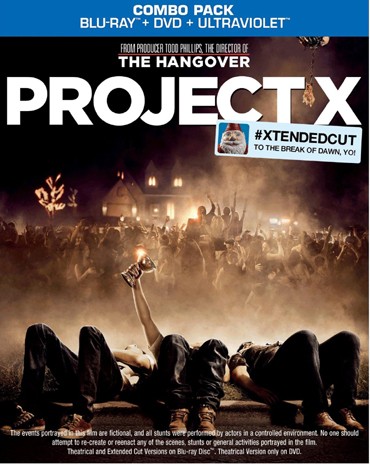 The outrageous comedy "Project X" follows three undistinguished high school students who attempt to achieve popularity by throwing the ultimate party.
Shot in the "found footage" style, it centers on Tom (Thomas Mann) Costa (Oliver Cooper) and JB (Jonathan Daniel Brown) who yearn to be part of the in crowd.

Using Facebook, Twitter and other means to get the word out, their little shindig winds up turning into the party of the century.

Filled with sex, drugs, an angry dwarf, a pissed off ecstasy dealer, and more, this party is history in the making (so much so, movie execs already have a sequel planned!)
Own it on Blu-ray combo pack or digital download June 19, 2012. Relieve the party that caused the destruction!