Check Out 'Pint Sized Preachers' On National Geographic Channel Aug. 17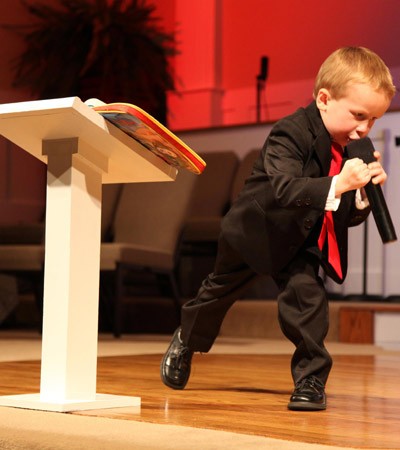 "Pint-Sized Preachers" premieres Wednesday, August 17, at 10 p.m. ET/PT on National Geographic Channel. 
The show goes inside the controversial world of child evangelists to follow two rising stars and one established child minister as they spread God's word and bring congregations to their feet.  From preparation to the podium, explore what drives these child clerics and hear from believers who claim to have been touched — even healed — by their holy words. 
Follow their parents and caretakers as they prime their children for the spotlight — do they really believe their young sons could be saviors, or are they motivated by something else, like potential fame and fortune?