Check Out Paula Patton's Revenge Dress At The Vanity Fair Post-Oscars Party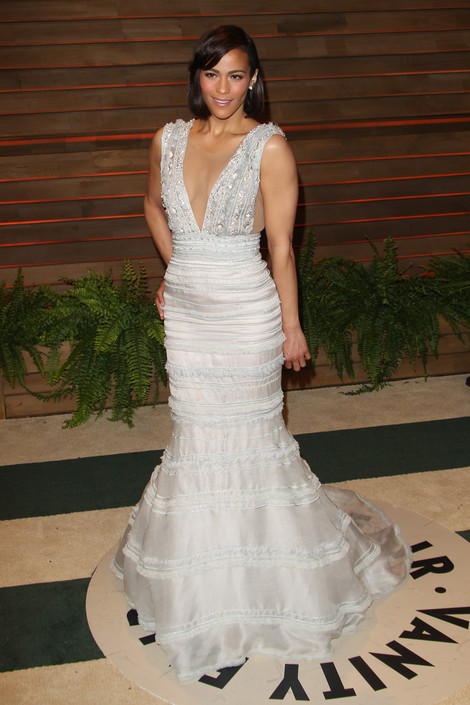 Paula Patton appears to be moving on from her relationship with Robin Thicke. The actress attended two events over the weekend without her wedding ring, signaling it really is over between her and the singer.
Last week the pair annouced they were separating after nine years of marriage, but Thicke has been very vocal about trying to get her back.
On Thursday he dedicated the song "Lost Withou U" to his estranged wife and told concertgoers: "For y'all that don't know me and my wife separated, but I'm trying to get my girl back. She's a good woman."
It appears Patton doesn't want to go back to Thicke, with whom she has a 3-year-old son.
She posted on Instagram on Feb. 26: "Everything happens for a reason," followed by "If you love something, let it go. If it comes back to you, it's yours. If it doesn't, it never was, and it's not meant to be."
Patton walked the red carpet at the Independent Spirit Awards on Saturday night in a bright yellow frock and the following night wore a gorgeous, white, low-cut gown to the Vanity Fair Oscar after party. Her wedding ring was nowhere in sight.
All the single ladies, all the single ladies, now put your hands up...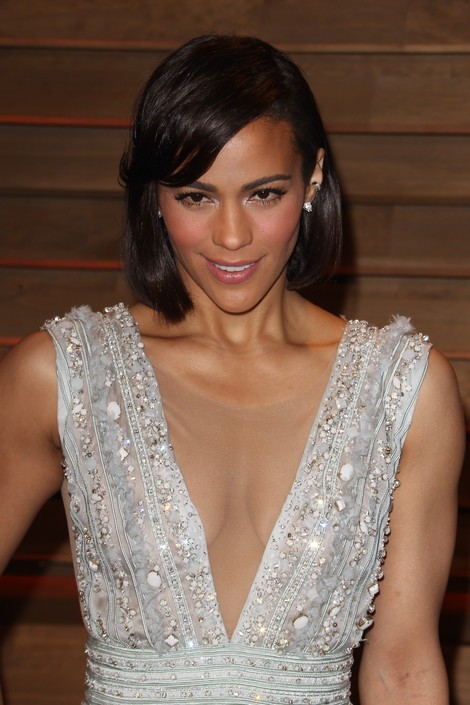 Patton at the Independent Spirit Awards