Check Out 'Pain & Gain' On DVD, Blu-ray & More Aug. 27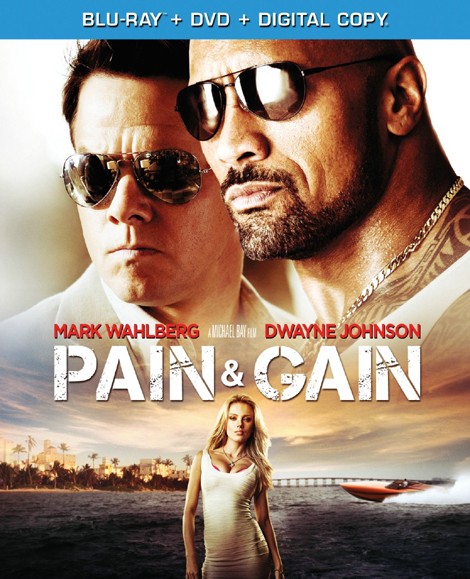 Daniel Lugo is a body builder and personal trainer at a gym in Miami. He and his buddy, Adrian - tired of being poor and determined to grab their piece of the American Dream - concoct a plan to kidnap and extort money from Victor Kershaw, a wealthy businessman, and recruit ex-con Paul Doyle to join them in their quest.
Based on an unbelievable true story, "Pain & Gain" stars Mark Wahlberg, Dwayne Johnson and Anthony Mackie as a group of personal trainers in 1990s Miami who get caught up in a criminal enterprise that goes horribly wrong. 
The film, billed as an action comedy, is directed by Michael Bay.
Rounding out the cast is Ed Harris as a retired cop, who comes onboard to investigate Kershaw's claim of being kidnapped and the extremely funny, Rebel Wilson as Mackie's wife. 
The film hit number one at the box office during its April release.