Check Out Oliver Stone's 'The Untold History Of The United States' On Blu-ray Oct. 15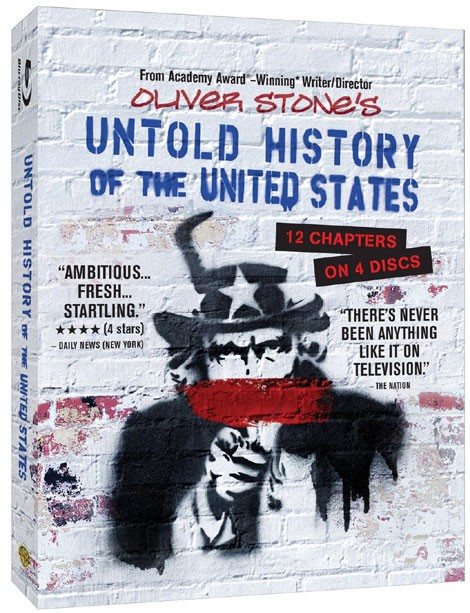 On October 15, Warner Bros. Home Entertainment will debut on Blu-ray "The Untold History of the United States," a 10-part Showtime Original Series from three-time Academy Award-winning writer and director Oliver Stone.

The in-depth, surprising, and totally riveting series, co-written by Stone with Peter Kuznick and Matt Graham, was directed and narrated by Stone.
This is the first time the complete series will be available on Blu-ray in the U.S. "The Untold History of the United States" will also be available for digital download.
As Americans do we really know and understand our shared and complicated history? How do we recall the small details and forgotten players that influenced some of the biggest events from America's past? Will our children actually get the whole story from reading history books? And how will it affect the future of our country?
The release includes two unaired chapters on World War 1, the Russian Revolution, and World War II - as well as a new companion documentary on American history featuring Stone and Tariq Ali - the author, philosopher, activist who worked with Stone on the documentary "South of the Border."
Unseen archival footage is also included.