Check Out 'New Year's Eve' On Blu-ray, DVD & Download May 1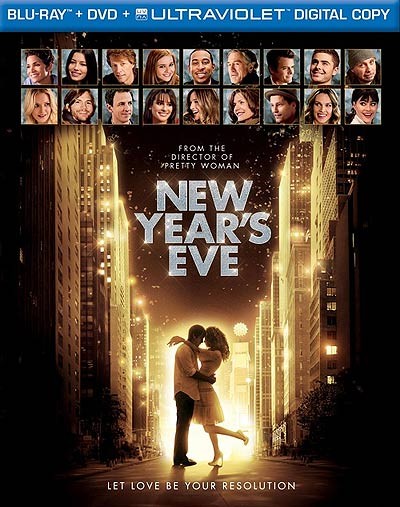 Director Garry Marshall follows up "Valentine's Day" with "New Year's Eve," an all-star ensemble film featuring a cast that includes Robert De Niro, Michelle Pfeiffer, Hilary Swank, and Ashton Kutcher.
Jessica Biel plays an expectant mom who, with Seth Meyers, tries to win some cash by being the first to give birth in the new year.
Lea Michele gets stuck in an elevator with Ashton Kutcher, who has a change of heart after spending several hours alone with the back-up singer neighbor. Bike messenger Zac Efron helps a lonely middle-aged woman (Pfeiffer) with her New Year's resloutions.
Jon Bon Jovi tries to rekindle his romance with Katherine Heigl, who he dumped shortly after they got enaged.
What about Swank, De Niro and Berry? You'll have to check out the film to see what their stories are...