Check Out New Film Stills From 'The Dark Knight Rises'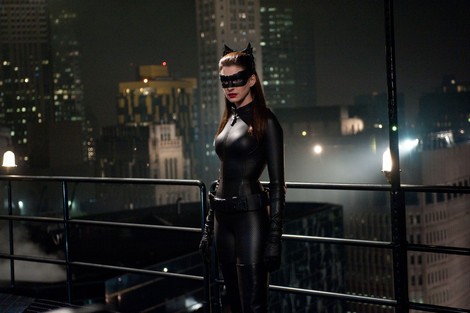 On July 20, the caped crusader returns in "The Dark Knight Rises." Warner Bros. just released some new film stills from the highly anticipated series conclusion.
Anne Hathaway shows off her curves as Selina Kyle, AKA Catwoman, while Christian Bale flexes his muscles as Batman. Tom Hardy plays masked terrorist Bane.
Bale recently admitted he will miss stepping into the superhero costume. He told Collider, "For all the discomfort and the heat and the sweat and the headaches and everything from it, when you sit back and watch the movie at the end of the day, you go, 'Well, that's f**kin' cool.' I will miss that, I liked the good bit of rubber."
Check out some more photos from the film....