Check Out Natalia's 'Perfect Day'

On September 15,
Natalia
releases her brand new single 'Perfect Day,' a hook-filled late summer anthem infused with dreamy vocals, which also features Florida-based rapper Kaliba. The second single to be taken from Natalia's debut album 'All of Me,' due out next year, the track was penned by Frankie Storm (
Rihanna
) along with producers J-Remy & Bobby Bass (
Kelly Rowland
,
Jay Sean
). "It's about perspective," she says, "and positivity. The video was shot in LA and fits the magical elements of the song perfectly."
Natalia first began to attract attention from the music industry during a momentary spell in girl band Pussy Katz, when she was introduced to top producer K Warren. "I loved his sound - it was exactly what I wanted to do, so I was flattered when he wanted to work with me." Their creative union spawned a handful of cool, experimental tracks and by December 2006 the songs were dominating the top of the myspace unsigned artists chart - including the track 'Thanx 4 Nothin', which hit the No.1 spot on several Myspace charts. In that same month, Upper 11 Records, overwhelmed by Natalia's sheer talent and burgeoning fan base, snapped her up. She has spent the last 12 months working with some of the finest producers and writers in both the UK and US, of which first fruits were the single 'Pretty Like Me', released to acclaim earlier this year.
Debut album 'All Of Me' (
out Jan 09
) successfully balances the heritage of US soul with the distinctiveness of British pop: "It's very eclectic," she says. "I have so many different influences and this album reflects all of them. There's a bit of everything." The mighty list of collaborators includes Peter Zizzo (
Avril Lavigne
,
Jennifer Lopez
), Jimmy Bralower (
R. Kelly
,
Madonna
,
Britney Spears
), Mike Mangini (
Joss Stone
,
Run DMC
) and J-Remy (Kelly Rowland, Jay Sean)
This year got off to a flying start when Natalia supported pop icons
Girls Aloud
on their national tour. "I respect them so much for what they've achieved," she says, "and so meeting them was exciting." Acoustic gigs have been equally rewarding: "I love the intimacy of smaller venues, where everyone is watching how you sing every word."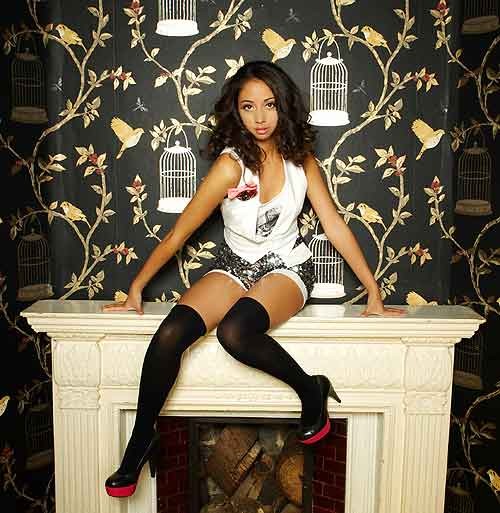 Natalia is currently on tour with Girls Aloud (
9 dates till Sept 14
).