Check Out 'Monsters University' On DVD, Blu-ray & More Oct. 29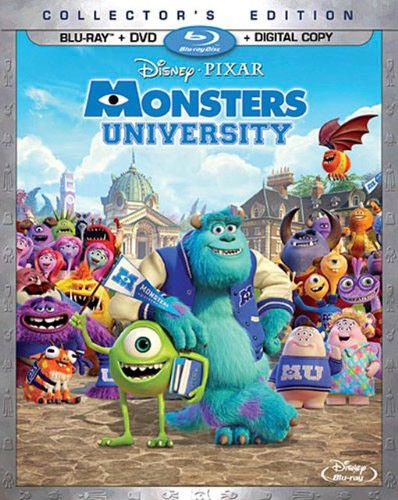 Mike Wazowski (Billy Crystal) and James P. Sullivan (John Goodman) are an inseparable pair, but that wasn't always the case. When these two mismatched monsters met they couldn't stand each other.
This is the story of how Mike and Sulley overcame their differences and became the best of friends.
Ever since college-bound Mike was a little monster, he has dreamed of becoming a Scarer-and he knows better than anyone that the best Scarers come from Monsters University (MU). But during his first semester at MU, Mike's plans are derailed when he crosses paths with hotshot James P. Sullivan, "Sulley", a natural-born Scarer.
The pair's out-of-control competitive spirit gets them both kicked out of the University's elite Scare Program. To make matters worse, they realize they will have to work together, along with an odd bunch of misfit monsters, if they ever hope to make things right.
"Monsters University" bravely explores themes of self-discovery and the revelations that come with growing up.

Also starring Steve Buscemi (Randy Boggs), Helen Mirren (Dean Hardscrabble), Alfred Molina (Professor Knight), Charlie Day (Art), Sean P. Hayes (Terri Perry), Dave Foley (Terry Perry), Nathan Fillion Johnny Worthington) and Aubrey Plaza (Claire Wheeler).
The film pulled in $82 million during its opening weekend in June.