Check Out 'Memphis Belle' & 'Blazing Saddles: 40th Anniversary,' Now On Blu-ray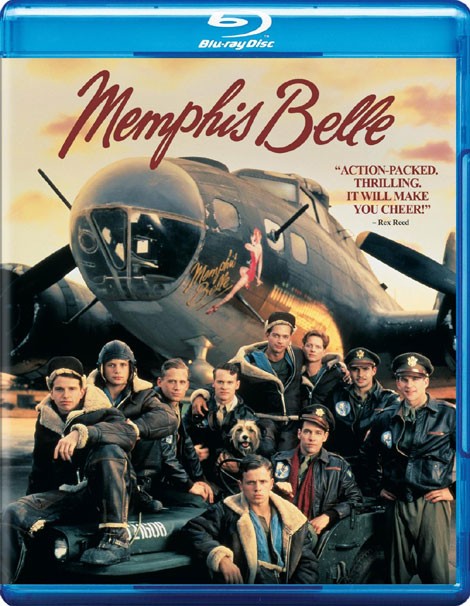 "Memphis Belle" tells the true story of an American crew on the B-17 bomber "Memphis Belle" on a hazardous World War II mission. Matthew Modine, Eric Stoltz, Harry Connick, Jr., and Billy Zane star.
Modine told Warner Bros. in a recent interview: "When I told my Uncle Wylder that I was doing the film, one of the things he did was take out his dress uniform. I tried it on and it fit like it was made for me. It was incredible to put on this piece of history. To wear a uniform that a Purple Heart recipient and a hero from the war had actually worn. He told me to take it with me to England. To wear it in the film.
"I asked him if there was a secret we could have. Something I would do or touch that would be a "wink" to my Uncle. Something he would know was me tipping my hat to him. He said, "No. But when you put on that uniform, don't disrespect it." That gave me a tremendous sense of responsibility.
"I shared this story with the other actors on the way to our first day of filming. I told them about the uniform and how my Uncle had been shot down, nearly losing his right arm completely and how he'd asked us not to "disrespect the uniform." I think my Uncle's request is apparent in every actors' performance in the film."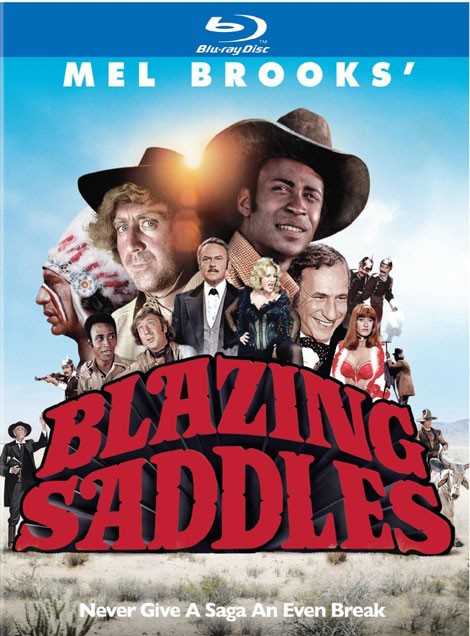 In 1974's "Blazing Saddles," a new railroad is scheduled to go through the frontier town of Rock Ridge, and corrupt State Attorney General Hedley Lamarr sends thugs to scare the townspeople off the newly valuable land so he can buy it himself. This causes the citizens to demand that the Governor appoint a new sheriff to protect them.
Lamarr convinces the simple-minded Governor to appoint a black railroad worker named Bart, thinking that the racist townsfolk will either move away or lynch him. But the quick-witted, urbane Bart and his alcoholic sidekick The Waco Kid set out to win over the town.
The film was nominated for three Academy Awards -- Supporting Actress for Madeline Kahn, Best Editing and Best Song.  The Western film genre spoof is one of Mel Brooks' top commercially successful films, along with Young Frankenstein, also released that same year.

"Blazing Saddles" 40th Anniversary Bu-ray includes 10 quotable art cards with funny quotes and images from the film, plus vintage extra content including Brooks' commentary, cast reunion documentary, and Black Bart, the 1975 television pilot inspired by the movie.