Check Out 'Man Of Steel' On DVD, Blu-ray & More!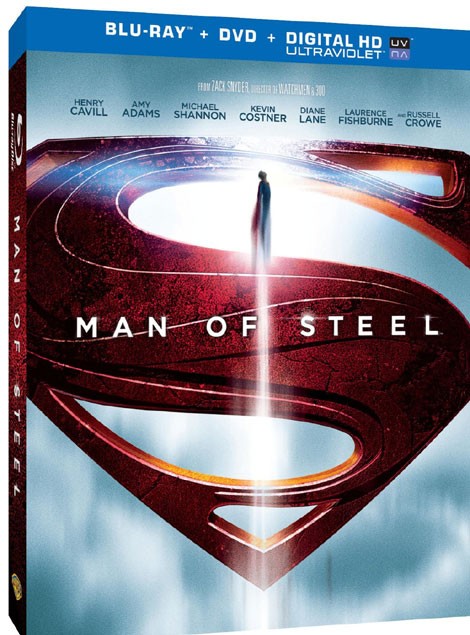 Packed with exciting action and visuals, "Man Of Steel" is available now on Blu-ray, DVD, digital download and more.
In this updated Superman film, a young boy named Clark learns that he is different from everyone else. His extraordinary powers set him apart from his peers and make him an outcast. It isn't much comfort when his adopted father explains that he comes from another planet.
As a young man, Clark (Henry Cavill) makes a journey to discover where he comes from and find out what he was sent to earth to do. Everything in his life changes when he learns that his true name is Kal-El and he holds the key to saving his people - as well as everyone on earth.
With his sidekick Lois Lane (Amy Adams) by his side, Clark turns into the hero he was meant to become and sets out to rescue mankind from an alien takeover - who happen to be his own kind.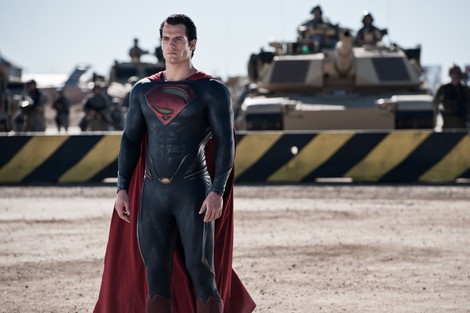 The "Man of Steel" Blu-ray 3D Combo Pack, Blu-ray Combo Pack and 3D Limited Collector's Edition contains the following special features:

-Journey of Discovery: Creating "Man of Steel" – This immersive feature-length experience allows you to watch the movie with director Zack Snyder and stars Henry Cavill, Amy Adams, Diane Lane and others as they share the incredible journey to re-imagine Superman.

-Strong Characters, Legendary Roles – Explore the legendary characters of the Superman mythology and how they have evolved in this new iteration of the Superman story.

-All-Out Action – Go inside the intense training regimen that sculpted Henry Cavill into the Man of Steel and Michael Shannon and Antje Traue into his Kyptonian nemeses.  Includes interviews with cast and crew.

-Krypton Decoded – Dylan Sprayberry (Clark Kent, age 13) gives the lowdown on all the amazing Krypton tech, weapons and spaceships featured in "Man of Steel."

-Planet Krypton – The world's first exploration of Krypton and its lost society.

The "Man of Steel" DVD 2-disc Special Edition contains the following special features:

-Strong Characters, Legendary Roles

-All-Out Action

-Krypton Decoded