Check Out 'Madagascar 3: Europe's Most Wanted' On Blu-ray, DVD & More Oct. 16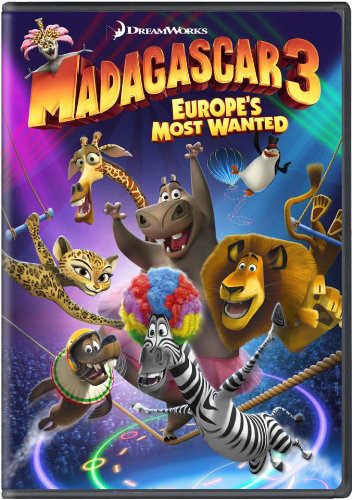 The third entry in the Madagascar franchise finds the tightknit group of animals joining a traveling circus in order to get back home.
In "Madagascar 3: Europe's Most Wanted," Alex the Lion (Ben Stiller), Marty the Zebra (Chris Rock), Gloria the Hippo (Jada Pinkett Smith), and Melman the Giraffe (David Schwimmer) are still fighting to get home to their beloved Big Apple and of course, King Julien (Sacha Baron Cohen), Maurice (Cedrick the Entertainer) and the Penguins are all along for the comedic adventure. 
Their journey takes them through Europe where they find the perfect cover: a traveling circus, which they reinvent – Madagascar style.
Noah Baumbach provides the script, with Eric Darnell handling director duties. Frances McDormand steps in as the villain.
"Madagascar 3" made a staggering $60.4 million during its opening weekend in June. The film grossed a total of $216,233,754 nationwide.