Check Out Lwam And Her Carousel Love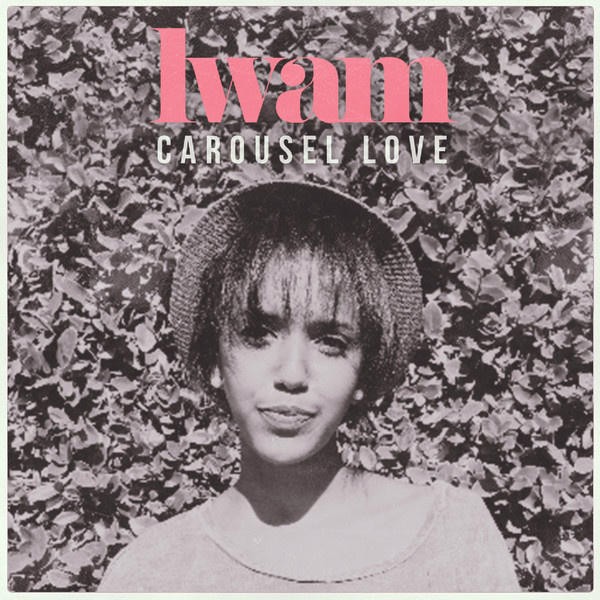 Often compared to the sound of Mariah Carey and Lianne La Havas, Lwam is making a buzz for herself with her refreshing indie/rock-soul sound. With over half a million views on her YouTube channel, she is making headway to get her music out into the mainstream world. Lwam was recently featured on Snoop Dogg's "Ladies First" mix tape. After gaining steady recognition with her first self-released EP entitled "Smile", Lwam is gearing for the new EP which is slated for early 2013. Starpulse got a chance to talk with Lwan about her new single, her inspirations and her holiday plans.
Starpulse: Where are you from?  
Lwam: I am from a small suburb outside of Cleveland, OH.

Starpulse: How did you get into music? 
Lwam: I was 5 years old and performing Disney songs & Mariah Carey for my stuffed animals. My sister overheard and insisted that I sing for her friends.

Starpulse: How would you describe your sound? 
Lwam: Alternative-soul Folk-pop

Starpulse: Do you write and create all of your music? 
Lwam: I write all my material and mostly create the music with other producers & musicians.

Starpulse: Tell me about "Carousel Love"
Lwam: "Carousel Love" is a folky pop ballad written about a relationship on the verge of being over. I first wrote it to an up-tempo track and didn't feel connected or attached to the song until I heard it stripped and slowed down. Now this record is one of my favorites off of my new EP. I feel like this song is the perfect blend of emotions: heartbreak meets empowerment.
Starpulse: Who are your inspirations? 
Lwam: My inspirations are ever changing. When I was younger it was Mariah Carey I thought and still think she has one of the most incredible voices I've ever heard. Sara Bareilles has inspired me to completely be myself no matter what in this industry.  Janelle Monae has shown me that I can create music without any boundaries. 

Starpulse: What music do you listen to? 
Lwam: Currently I am obsessed with the bands Phoenix and Local Natives.

Starpulse: What was it like being featured on Snoop Dogg's "Ladies First" mix tape? 
Lwam: It was so exciting! I was humbled that Snoop cared to acknowledge me and my music.

Starpulse: Who would you like to collaborate with? 
Lwam: It's my dream to work with artists such as Andre 3000 from OutKast, FUN, Passion Pit, Janelle Monae, Local Natives, and Pharrell Williams... I could go on and on.

Starpulse: What are you doing for the holidays? 
Lwam: I think I am staying here in LA, with my best friend and our dog. It'll be my first Christmas away from my family. I'm sure it will be bittersweet but still fun. 

Starpulse: Do you have any fun holiday traditions? 
Lwam: Back in Ohio my friends and I would always get together for a Christmas party celebration-involving lots of board games, drinking, and gift exchanging. 

Starpulse: What's up next for you?  
Lwam: Touring is in my near future! Stay tuned.

Starpulse: How can people connect with you? 
Lwam: Facebook.com/LwamMusic    Twitter: @lwam   Youtube.com/LTmusicTV Istagram: Lwam