Check Out 'Lost: The Complete Fifth Season' On Blu-Ray & DVD Dec. 8

The show that revolutionized primetime proves once again why it is television's most addictive and creative series, as the epic story of
Lost
twists, turns and spirals through time in its brilliant fifth season.
Destiny sends the Oceanic 6 back to the Island and into the heart of the enigmatic Dharma Initiative. The reason they had to return and the fate of all those who were left behind is revealed as the momentum builds toward the much anticipated series finale in 2010. Some of "Lost's" most pressing questions are finally answered in a spectacular 5-disc collection, packed with deleted scenes, exclusive interviews, as well as Blu-ray exclusive content.
Viewers can bring home the most sensational season to date of TV's most intriguing series when "Lost: The Complete Fifth Season" comes to Blu-ray Hi-def and DVD on December 8, 2009 from Walt Disney Studios Home Entertainment. All 17 episodes of the season fans and critics alike are calling the best ever are available to watch again and again in a five-disc set packed with never-before-seen bonus material, including revealing cast interviews and behind-the-scenes features, including exclusive content only available on the Blu-ray. The mystery, action and intrigue that have made "Lost" one of the most influential shows of the decade gather speed as the show nears its highly anticipated final season. The ultimate addition to every TV lover's collection, "Lost: The Complete Fifth Season" is perfectly timed for holiday gift giving.
"Lost" stars
Naveen Andrews
as Sayid,
Henry Ian Cusick
as Desmond,
Jeremy Davies
as Daniel Faraday,
Michael Emerson
as Ben,
Matthew Fox
as Jack,
Jorge Garcia
as Hurley,
Josh Holloway
as Sawyer,
Daniel Dae Kim
as Jin,
Yunjin Kim
as Sun,
Ken Leung
as Miles,
Evangeline Lilly
as Kate,
Elizabeth Mitchell
as Juliet and
Terry O'Quinn
as Locke.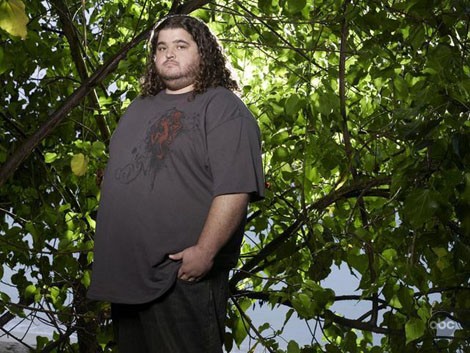 Image © American Broadcasting Companies, Inc.