Check Out 'Life Of Pi' On DVD, Blu-ray & More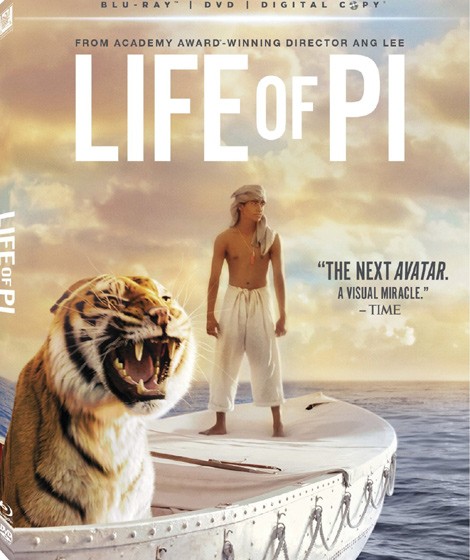 A 16-year-old Indian boy's passage aboard a freighter to a new life in America, ends in a shipwreck in the Pacific. He is left to fend for himself on a life raft with an orangutan, a hyena and a Bengal Tiger.
Based on the acclaimed best-selling novel from Yann Martel, this magical adventure of hope, wonder, survival, and the power of the human spirit has been celebrated by critics all over the world.

"Life Of Pi" follows Pi Patel, a young man on a fateful voyage who, after a spectacular disaster, is marooned on a lifeboat. Hurtled into an epic journey of adventure and discovery Pi and his majestic companion make an amazing and unexpected connection.
he Life Of Pi Blu-ray 3D is loaded with over two hours of behind-the-scenes special features, including deleted scenes that will make you rethink the story (also presented in 3D), five featurettes that dive into the making of the visual spectacle, 60 pieces of inspirational artwork, storyboards and more.
The film won "Best Achievement in Cinematography" at the 2013 Academy Awards.