Check Out Liam Neeson In The Action-Packed 'Taken 2,' Now On DVD, Blu-ray & More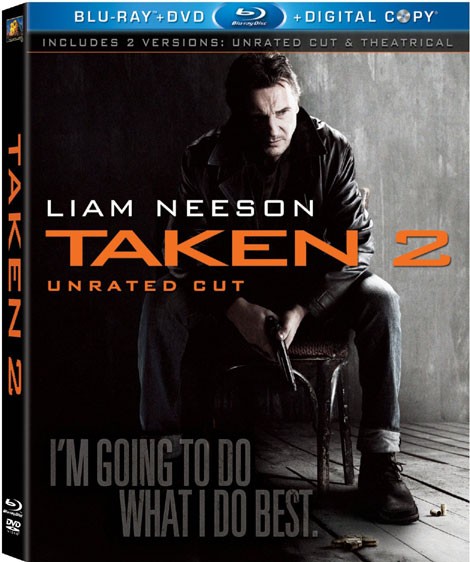 His family targeted by a vengeful crime boss in Istanbul, retired CIA agent Bryan Mills (Liam Neeson) fights an army of killers to ensure their safe return in "Taken 2," an action sequel from director Olivier Megaton and producer/co-writer Luc Besson.

As the families of the kidnappers killed by Mills gather together for a mass funeral, their leader Merad (Rade Sherbedgia) vows to make the man who brought them so much misery pay. Meanwhile, back in the U.S., Mills invites his ex-wife Lenore (Famke Janssen) and their daughter Kim (Maggie Grace) to join him on a trip to Istanbul after their long-planned trip to China falls through.

Later, in Istanbul, the family is settling in and enjoying the sites when Merad's gang abducts Mills and Lenore. Communicating with her father via a hidden cell phone, Kim accesses his secret weapons cache and embarks on a frantic race through an unfamiliar city in a bid to rescue her parents from certain death.
Once she manages to free her father, Mills puts his "particular set of skills" to use while attempting to rescue his Lenore, and escape Merad's unrelenting attack.
"Taken 2" arrived on Blu-ray Combo Pack and DVD January 15. Taken 2 is also available on DVD featuring the Theatrical version of the movie, Alternate Ending and FX piece.