Check Out Kristen Stewart In 'On The Road,' On DVD & Blu-ray Aug. 6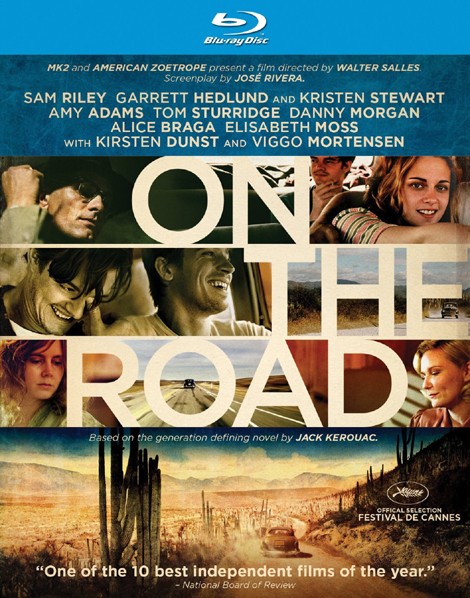 After his father's death in the late 1940s, 24-year-old aspiring writer Sal Paradise (Sam Riley) meets 20-year-old ex-jailbird Dean Moriarty (Garrett Hedlund) and his beautiful wife Marylou (Kristen Stewart) in New York.
Dean is extremely charming and has a flexible moral code, and is as fascinated by Sal's obsession with writing as Sal is by the unfettered freedom of his lifestyle. The two men spend intense nights of drinking, dreaming of another world and forming a friendship that will take them on a trip across America.
After staying at Bull Lee's place in Louisiana, Sal, Dean, and Marylou continue traveling - naked and utterly enjoying themselves.
Earlier this year, Stewart told V magazine of making the film: "[Filming On the Road has] been a f---ing amazing experience. I would have done anything, I would have played any part. Marylou is remarkable because she has a tough core.

"When you are a teenager a year can be crippling to maneuver through, you're just out there questioning things and so to be completely ok with that and not think that there is anything wrong with you, that's something I've recently understood. I'm 22. Marylou started this whole thing when she was 15."
IFC's "On The Road" arrives on high-definition Blu-ray and DVD on August 6, 2013.