Check Out Kevin Bacon In The Classic 80s Film 'Quicksilver,' Now On Blu-ray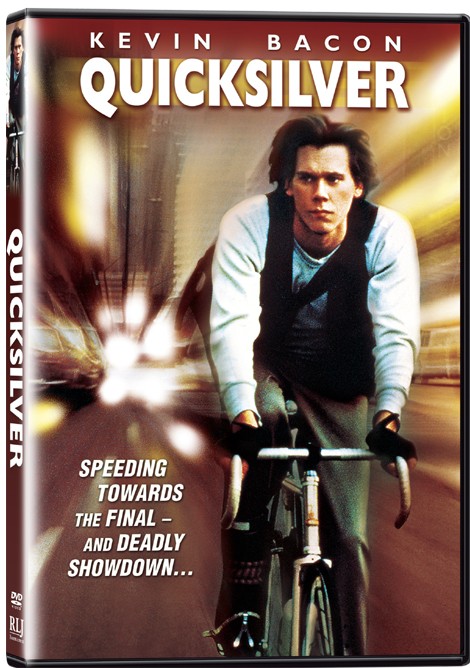 Jack Casey (Kevin Bacon) is pedaling for all he's worth as a bicycle messenger on a collision course with danger in "Quicksilver."
As he darts through the city traffic, making his rounds in the fast-paced world of maverick messengers, Jack uncovers a sinister web of murder and intrigue.  When he falls for Terri (Jami Gertz), a fellow messenger who has become a pawn of an unscrupulous drug dealer, it's up to Jack to act quickly.

Speeding toward the final-and deadly-showdown, it's heart-stopping chase, and the ultimate test of Jack's courage. Set to the driving beat of a dynamic soundtrack featuring Roger Daltrey (The Who), the pulse of urban America comes alive in a story with more twists and turns than a rush-hour shortcut. 
When it comes to delivering the goods, nothing comes close the free-wheeling exhilaration of Quicksilver.
The film was originally released in 1986.