Check Out Julianne Hough & Josh Duhamel In 'Safe Haven,' Now On DVD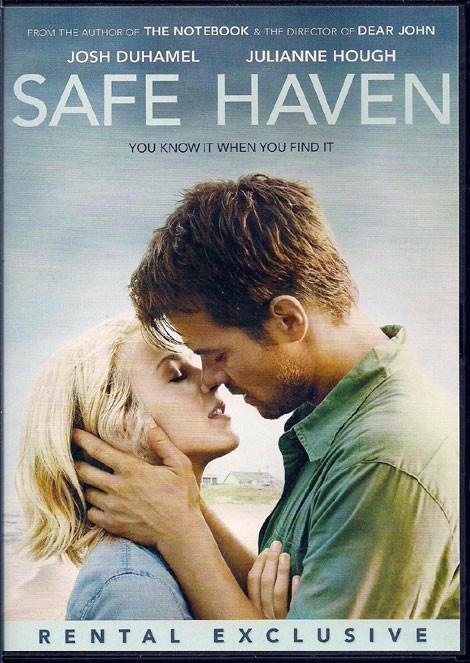 Love conquers all in "Safe Haven," starring Julianne Hough and Josh Duhamel. The film is based on the popular novel by Nicholas Sparks ("The Notebook," "The Lucky One," "The Last Song," "Message in a Bottle.")
When a mysterious young woman named Katie (Hough) arrives in a small North Carolina town, her reluctance to join the tight-knit community raises questions about her past.
Slowly, she begins putting down roots and gains the courage to start a relationship with Alex (Duhamel), a widowed store owner with two young children.
But dark secrets intrude on her new life with such terror that she is forced to rediscover the meaning of sacrifice and rely on the power of love.
With a semi-twist ending, the film is a typical Sparks romance. Love is lost, love is found, love is tested, and love endures above all.
Prior to the film's theatrical release, director Lasse Hallstrom said, "I don't think people will be upset that they're not recognizing enough from the book. We had basically the backbone of the story. When it comes to dialogue [and] details, we have a respect for the source material, and we've been playing around with it, adding our own ideas."