Check Out 'Joyful Noise' On Blu-ray, DVD & Digital Download May 1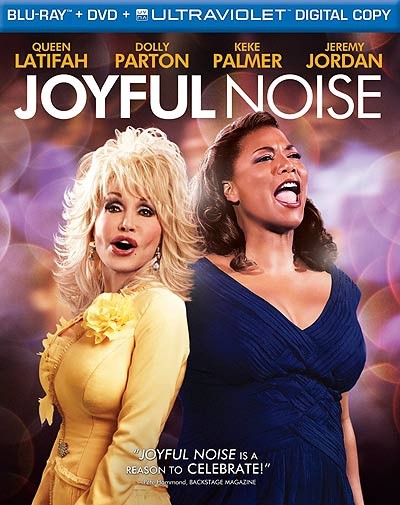 The light, gentle comedy "Joyful Noise" from director Todd Graff stars Dolly Parton and Queen Latifah in the tale of a small-town choir determined to win a national choral competition.
As the choir leaders, G.G. Sparrow and Vi Rose Hill (Parton and Latifah) band together and set out to win at any cost, supported by their eager young participants (Jeremy Jordan, Keke Palmer and others).
G.G. and Vi Rose have to put aside their differences for the good of the people in their town in order to make the most joyful noise of all. And along the way, two teens fall in love with music and each other.
The story brings together various genres of music, including gospel, pop, country, rock, and R&B. The film features songs by Michael Jackson, Usher, Chris Brown, Paul McCartney and Sly & the Family Stone.