Check Out 'Journey 2: The Mysterious Island' On DVD, Blu-ray, Combo Pack & More June 5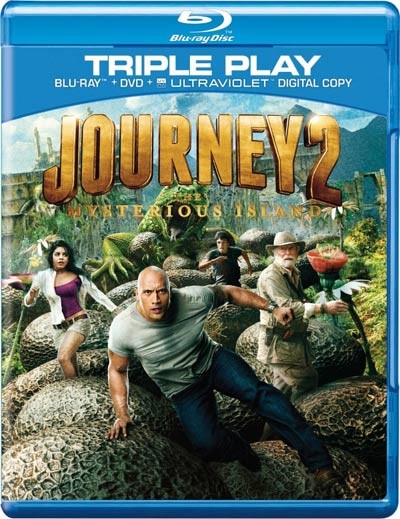 Intrepid young explorer Sean Anderson (Josh Hutcherson) traces a mysterious distress signal to a remote island that isn't on any map, and he embarks on a daring rescue mission while encountering a vast array of mythological creatures in "Journey 2: The Mysterious Island," a follow-up to 2008's "Journey to the Center of the Earth."
Joined by his new stepfather (Dwayne Johnson), an adventure-seeking helicopter pilot (Luis Guzman), and the pilot's headstrong daughter (Vanessa Hudgens), Sean navigates the crumbling stone corridors of Atlantis and comes face-to-face with bizarre life-forms while on a mission to track down his long-missing grandfather (Michael Caine).
Later, as seismic shock waves threaten mass destruction, the group must race to escape the otherworldly paradise before the ocean swallows it up.
Dwayne "The Rock" Johnson was recently named CinemaCon's Action Star Of The Year for his performances in "Journey 2" and "Fast Five."
CinemaaCon general manager Mitch Neuhauser says, "Dwayne Johnson has taken his charismatic presence to the big screen and has proven over and over again that he can entertain audiences of all ages - whether it be an action-paced film or a family comedy."