Check Out Jillian Michaels' Hot New Workout DVD 'Yoga Inferno'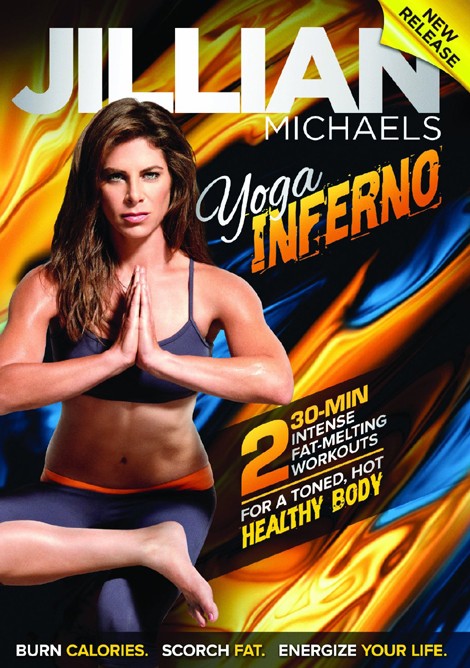 Jillian Michaels' latest workout DVD is so hot, she and her fitness buddies had to wear sunglasses during filming. Okay, it may have had something to do with the extremely bright desert sun, but the workouts are definitely heat (and sweat) inducing.
If you liked Michaels' "Yoga Meltdown," you'll love her latest workout DVD. "Yoga Inferno" is an all-new, vigorous and focused yoga practice that will have you burning calories and "scorching fat," just as the DVD claims. You'll definitely burn a lot of calories, particularly if you perform the advanced versions of her exercises.
The workouts are aimed at transforming your physique while building your stamina, strength and mobility.
The DVD includes two 30-minute sequences of power yoga. Workout one uses body weight and 30-second cardio intervals (such as jumping jacks and jumping lunges) to tone muscle and get your heart pumping.
Workout two incorporates light hand weights to combine traditional resistance moves with classic yoga poses for a dynamic, flowing and challenging practice. 
As always, "The Biggest Loser" trainer provides both modified and advanced versions of each pose, providing a killer workout for everyone at every fitness level.

"Jillian Michaels Yoga Inferno" will be available nationwide on September 3, 2013.